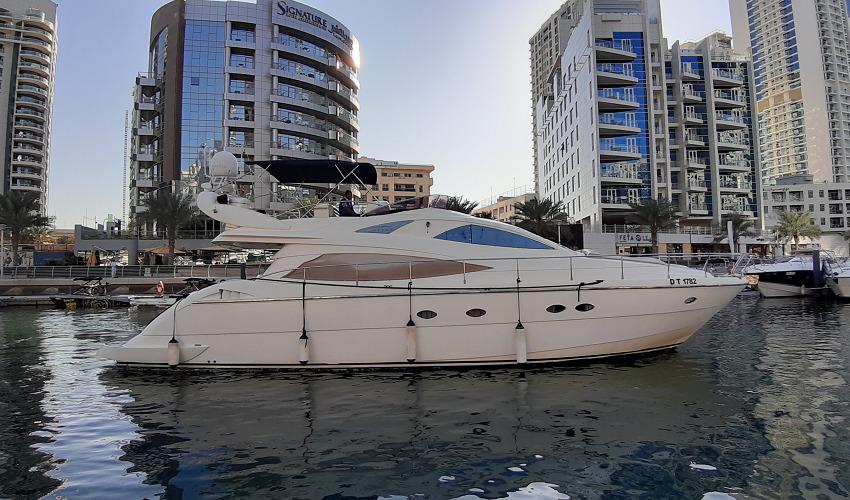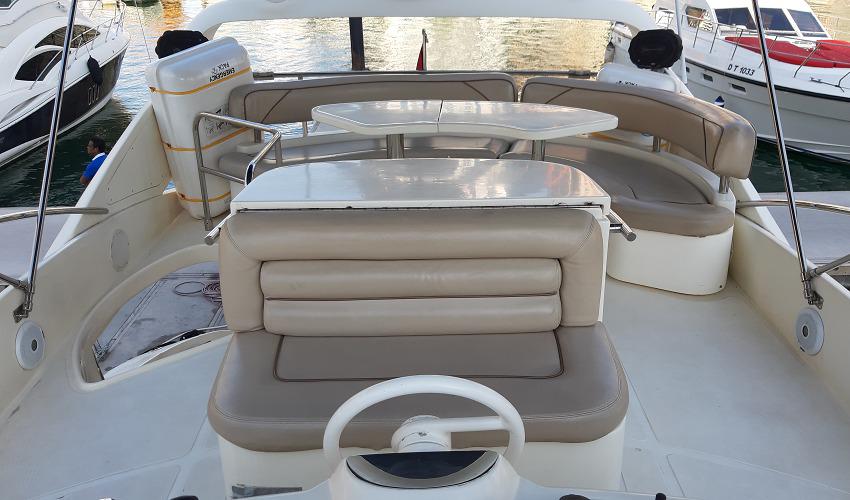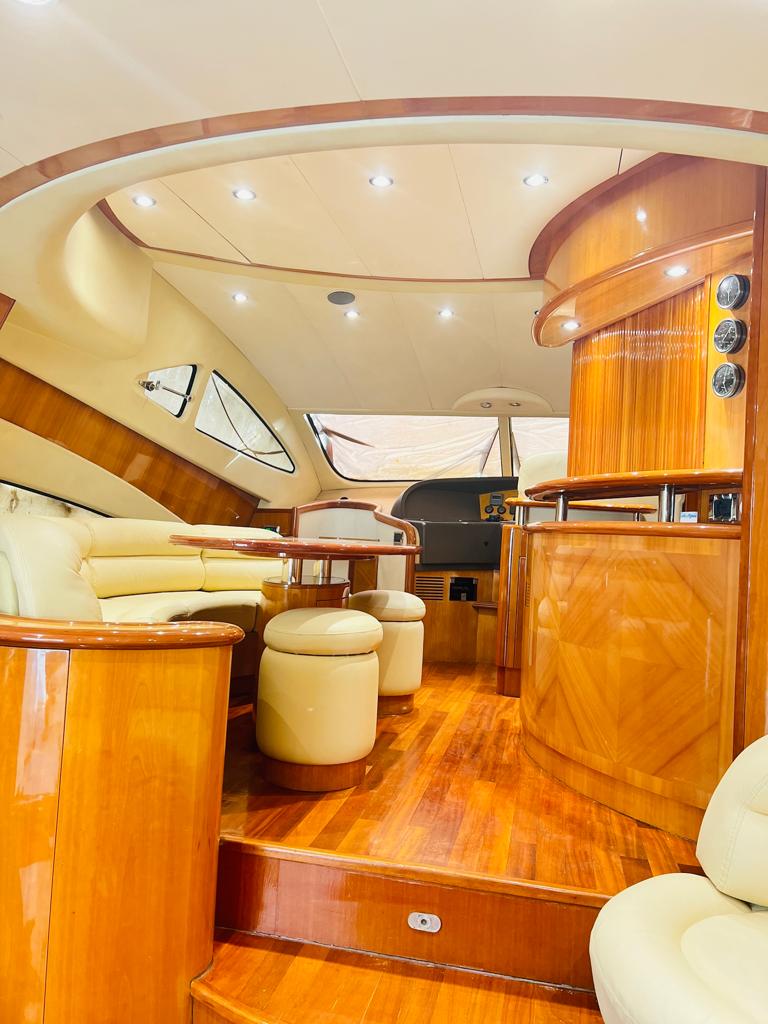 56ft Aicon - 56ft/17m - Yacht
Quality Speakers & Music System
Dubai - United Arab Emirates , Guest Capacity: 20
Music System and Speakers
Dinnerware & Cups (Plastic)
Pick-up Location
See on the Map.

West Marina near to Al Rahim Mosque Google Maps: https://goo.gl/maps/xu5KFud6JDKZpQuh9

With or Without Captain
With Captain

A dedicated professional Captain and Crew are available onboard

Sailing License
Not Required
Payment Methods

Visa
Mastercard
Union Pay
AMEX
JCB

Pre-Payment

50% pre-payment is required to confirm your booking
50% remaining balance to be paid onboard prior to departure
Yes, you are allowed to bring Food & Drink.
Children (18 or below) should be accompanied by an adult over the age of 18.
Payments can be made using our secure online payments. We accept Visa, MasterCard and AMEX credit or debit cards.
Yes, Bookanyboat.com will issue refunds based on the refund and cancellation policy set on the listing by the boat owner.
Yes, a dedicated professional Captain and Crew are available onboard.
Each listing includes the pick-up location where the boat or water experience is located.
Start time should be before End time or select correct Check-out date
No credit card required to complete the booking request