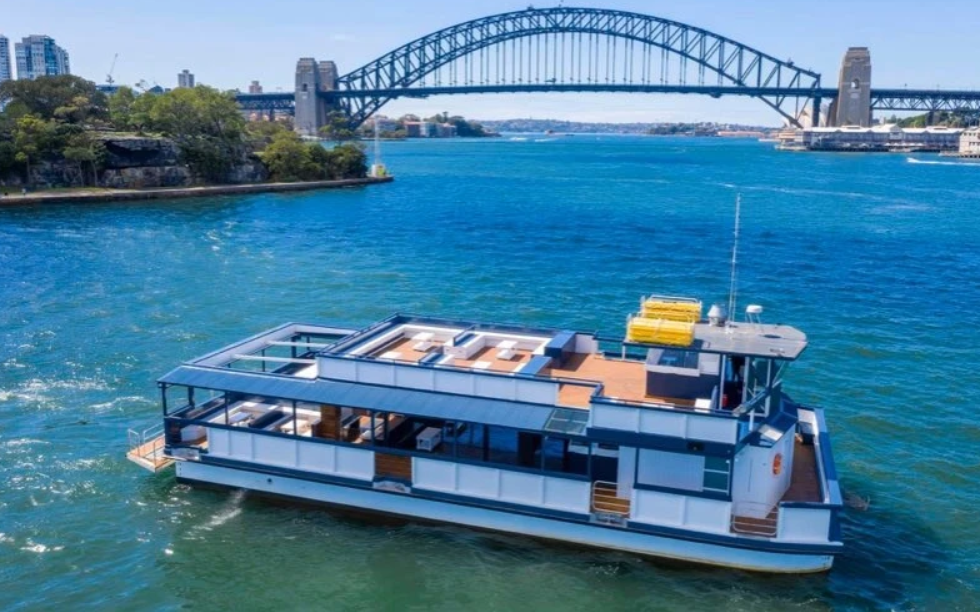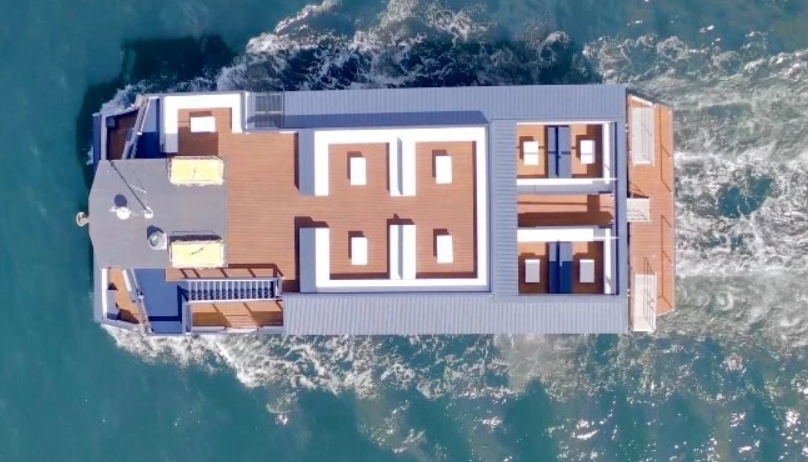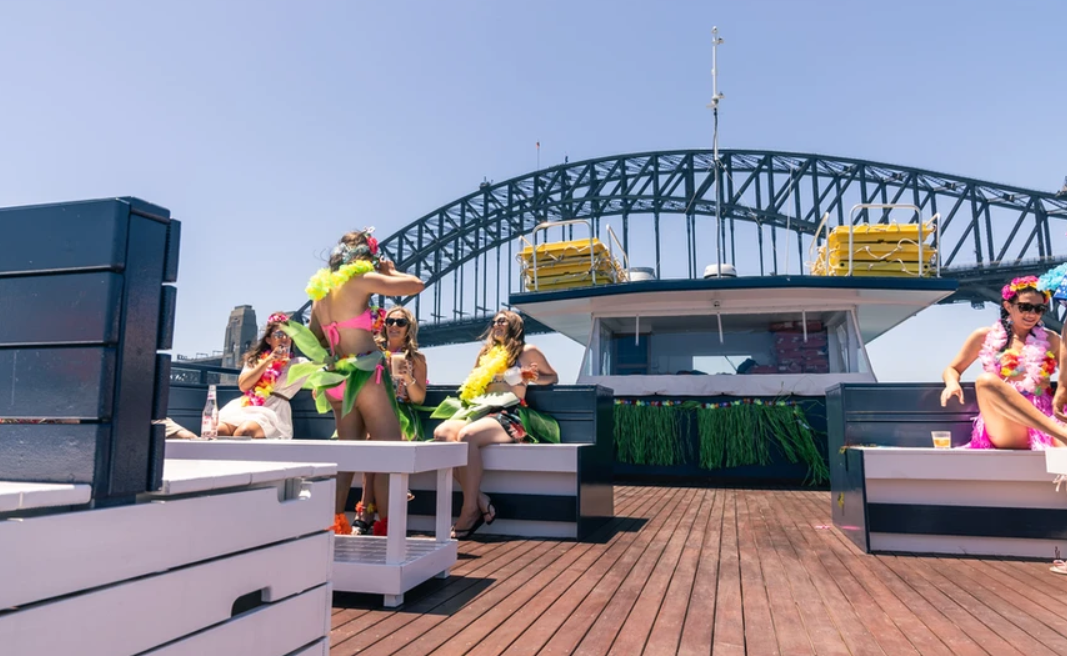 Le Bleu up to 240 guests! - 100ft/30m - Houseboat
Charter Rates December Up to 235 Pax 4 Hours Boat Hire $5000 October - November January - April 4 Hours Charter Up to 200 Pax $4000 May - September Up to 235 Pax 4 Hours Boat Hire $3300 Le Bleu is a new, exclusive charter boat servicing Sydney harbour. Newly renovated, Le Bleu has a creative nautical theme throughout the boat. It has both covered and uncovered areas for the ideal day out on the sea. ​ Le Bleu is flexible to pick up and drop off at most wharfs in the Harbour. With a venue capacity of 240 people, we can accommodate for larger corporate functions, birthday parties and other public events. Enjoy a day out with complete comfort, with plenty of seating, ample dance floor space and good vibes. Le Bleu has a variety of food and beverage packages to cater for all events. For more information, enquire through our 'contact us' page. This boat is two-level open deck venue, offering the ability to run multiple events at the same time. Le Bleu has options to suit most budgets, requests and events. ​
Sydney NSW, Australia , Guest Capacity: 256
The boat owner offers additional services you can choose during check out
Drink Package 1 - Boat Hire
Pick-up Location
See on the Map.

Sydney Harbour Marina

With or Without Captain
With Captain

A dedicated professional Captain and Crew are available onboard

Sailing License
Not Required
Cancellation Policy

We do not offer refunds should you wish to cancel your charter. If boating conditions are unsafe, as determined by the management of sydney Harbour escape, we will offer a six month voucher where you can reschedule your charter based on availability.

Payment Methods

Visa
Mastercard
Union Pay
AMEX
JCB

Pre-Payment

50% pre-payment is required to confirm your booking
50% remaining balance to be paid onboard prior to departure
Yes, you are allowed to bring Food & Drink.
Children (18 or below) should be accompanied by an adult over the age of 18.
Payments can be made using our secure online payments. We accept Visa, MasterCard and AMEX credit or debit cards.
Yes, Bookanyboat.com will issue refunds based on the refund and cancellation policy set on the listing by the boat owner.
Yes, a dedicated professional Captain and Crew are available onboard.
Each listing includes the pick-up location where the boat or water experience is located.
Start time should be before End time or select correct Check-out date
No credit card required to complete the booking request