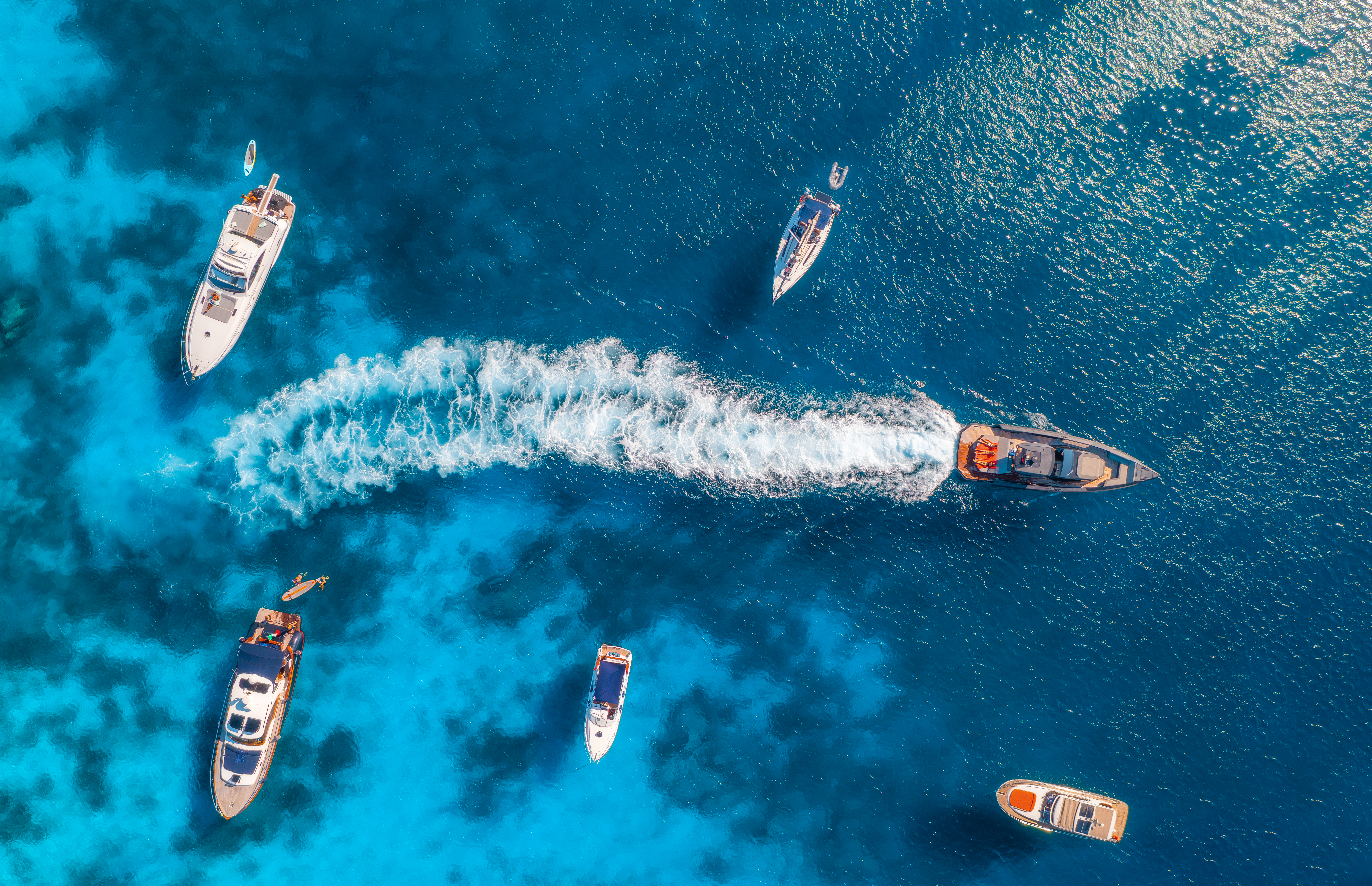 Find the best boat rentals, yacht charters & water activities
Explore Destinations
Discover 400+ yacht rentals, boat charters and water activities.
Learn more about Bookanyboat.com
Watch the video below and find out more about us
Click the play button to watch now
Recent Customer Reviews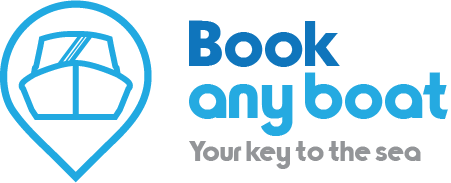 Super yacht for the price, recommend
recommend this yacht. as per photos and dilip and crew are fantastic
Service was great but boat is little older than the photos
Great yacht, Dilip and crew were brilliant, appreciate your help with photos and BBQ
Great yacht, enjoyed it alot, thanks!
Beautiful yacht and tour, thank you!
Thanks, yacht was like photos, service was great. Only issue was getting through the mall parking to the boat.
Smooth sailing from start to finish.
Very fast and easy booking, perfect boat. thank you captain mani and crew
Excellent service, super boat.
Amira from book any boat made our sailing trip perfect, boat and crew was excellent
very responsive, very easy to book and yacht was great :)
very good. thank you for your help
Excellet service, very responsive Book Any Boat team. Highly recommend
smooth experience, great boat, even better service
Best booking experience. Best Crew
Fantastic. RECOMMEND. Dilip was the captain great guy and crew
whole process and boat was perfect
Amazing day onboard a lovely yacht
Yacht is beautiful. Thank you
beautiful experience, thank you. captain and crew are amazing
Thank you we had a great trip :)
fantastic thank you, would book this boat again. same like photos and service is 5*
Overall people enjoyed. Nothing too big went wrong. Service was pleasant. We got kicked out immediately at 4 and they had another party in so was a bit of a rush. Need something more luxiourius for next time.
Thank you for the oerfect birthday
Great spacious boat, service could be better
Book Any Boat are great to offer us 1000aed for boat operator mistake. DO NOT BOOK WITH NSG YACHT RENTAL. STAY AWAY FROM NSG YACHT RENTAL COMPANY.
Very professional, fast answers and responsive to your needs.
Everything was great thank you
Cannot thank book any boat enough! You made my birthday special and the yacht was perfect. We loved the balloons decorations and red velvet birthdayy cake! Thank you to the crew and captain onboard they were awesome!
boat is perfect for our party events thanks!
Fanastic ride on this yacht. Thank you to faisal and the crew for your support on the BBQ!
We had a great day thank you!
Booked Conwy 52 for 5 hour fishing trip for my company. The toilet and boat was in very bad condition. You could smell the toilet from the inside cabin. Not what we expected, recommend to choose another boat.
nice yacht, we had a family 2 hour trip around Dubai. The yacht is same like photos, clean yacht and good facilities.
Brilliant trip, very clean yacht. Captain Kassoon is very knowledgeable on the area and very helpful during the trip. BW Enas
Great looking yacht, much better looking in real life! Crew were fantastic, really appreciate the support with catering and balloon arches decor. Thanks!
Hi, It was an amazing trip and service today
Fantastic trip for New Yeats Eve to see the fireworks! We really enjoyed the trip and captain Sathish was great. Regards, Vijay.G
Amazing service from start to finish. Thank you
We only departed at 3:20pn instead of 2pm. They said our booking was only for 4 hours and not 6 and someone else had it booked from 6pm. They had to confirm if we could use it for 6 hours and first had to arrange another yacht for the other people for 6pm. Yacht was very dirty and also a bad smell. Only 2 rooms open with upstairs toilet. Upstairs toilet also not in working condition and no flush. Also no toilet paper and cabin crew of 6 people? Their food was in the fridge and the fridge was also very dirty. Rest of rooms and doors all locked. Also had to fill up jacuzzi before we could depart. said they were not informed about us using the jacuzzi or BBQ. BBQ was very dirty and normal electric frying pan. We cooked our meat but did not eat it as the BBQ was too dirty.
Thanks for yesterday we all had a really good time.. one of the best yacht experiences..and the staff were really amazing
Everything was perfect! Thank you!!!)
Hii, was great crew was amazing
The yacht was perfect and the crew were AMAAAZING!
didnt start great because the captain was late to meet us. we were to to arrive 15 minutes before the trip time and he met us 15 minutes late. Other than this the yacht was as described and was nice thing for the parents visiting dubai.
We had a very nice time for my wife anniversary. The crew and boat were great. thank you book any boat
Great day. Thank you for organizing the birthday cake and balloons also.
Thanks so much for a fantastic day, my family loved it.
Very nice decorations gold balloons and birthday cake for my birthday. Nice clean boat and crew very good service
everything was great we had a nice time
thank you for all your help…we had a fantastic time… girls loved it… best part of our holiday.
We previously booked Haigan 90 and wanted to try a different yacht. Essam from book any boat recommended notorious 90 and it really is a lovely yacht. Great service from crew and captain. Thanks again
Everything was great thank you
Everything was great! The captains were very nice and helpful we had a wonderful experience thank you so much
Highly recommended. Captain Premish was very friendly throughout the trip.
Absolutely amaaazing, we had a great time. The captain and crew were so friendly, professional and making you feel welcomed. Highly recommended
Fantastic customer service! We booked conwy 4 and the service book any boat provided was amazing. thanks!
Booked a boat in bookanyboat.com when my family visited Dubai. The booking is seamless and their customer service is very responsive for all the queries that I have. My family had a lovely experience, I will surely use bookanyboat.com again and recommend it to all my friends!
We decided to hire a yacht in Dubai and the experience using book any boat has been first class. It makes a nice change in this day and age but this company went beyond our expectations. The yacht was even better than we thought it would be and the care shown by the customer service to ensure we were happy was awesome. We will definitely use this service again.
Visited Dubai from the US with my wife and daughter. We decided on a tour of Dubai on a boat and had a really good experience booking through book any boat. The customer support was very responsive and helpful throughout.
BRILLIANT SERVICE!! Thank you so much for organising everything! The food and dj was amazing. Superb service!
One of the best experience I've had, staff was super friendly and helpful. Dan the person who helped organised everything was great, any concern I had he put to rest. I hired the Yacht for a few hours with food included there was a few minor issues which was resolved immediately! Overall I would recommend anyone and everyone to try try them, well trusted, great customer service and best experience you will ever have. Also forget to mention, the stag on the yacht was amazing and taken amazing picture of me and my friends willingly. I do look forward to coming to dubai, see you guys soon.
This was our second booking with Bookanyboat.com in just two months! They blew us away with their customer service. Can't wait to see what our next booking will be! The 48ft is exactly like the pictures and recommended by Book any boat team! Thanks!
Really good service even when you have special requests. We had birthday cake and balloons as extra and it was great! The crew for this boat are also very friendly and helpful!
Great service, friendly and helpful. Thanks a lot, Hamda!
We really appreciated the support from the team. We travel from Saudi Arabia and book any boat help us with everything and recommendation choosing the right boat, very good customer service. Because it was also my daughter birthday and they help arrange decorations and birthday cake. We really had a great time thank you again.
Fantastic day! The yacht was exactly as the photos and the crew and captain were amazing!
Amazing tour with the wife. Thanks book any boat team
Very lovely boat. Clean and staff helpful. Thank you :)
Amazing Boat! Very clean and in great condition. Would highly recommend this yacht! The crew were very helpful aswell!
Enjoyed the trip with family, sightseeing around Dubai. We booked with Sara who made it very easy and communication was very good. Thanks again
AMAZING! Thanks so much, the boat was perfect for my birthday!! Loads of space at the back to dance and Captain Amer and crew were soo helpful!!
Boat trip was great. Crew were nice and very helpful. Thanks!
This yacht is very nice and luxury. We chartered for 5 hour cruise for my birthday and the crew was very good.
Brilliant day, thanks again to the book any boat team! We had an amazing time on the 50ft majesty, would recommend!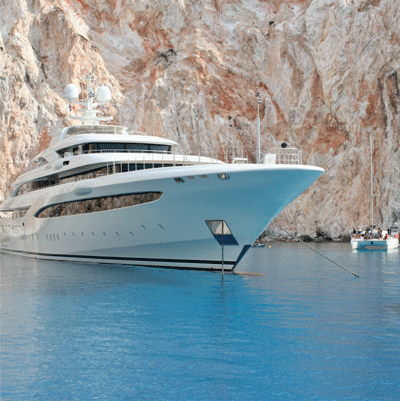 It's been 8 months since working with Bookanyboat.com. They offer a really simple system that allows us to list our boats and accept bookings immediately. Highly recommend Bookanyboat.com who we consider a trusted partner.
—
Sales Manager at Everest Marine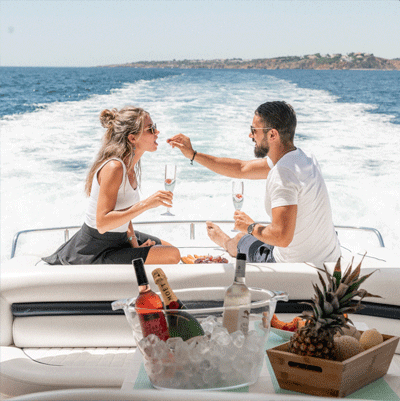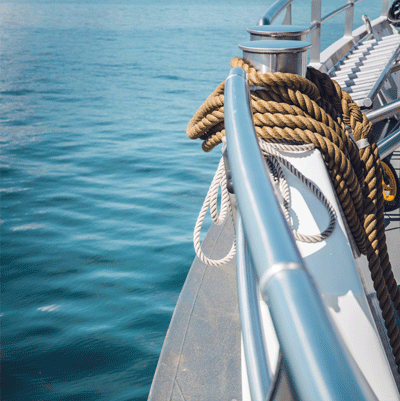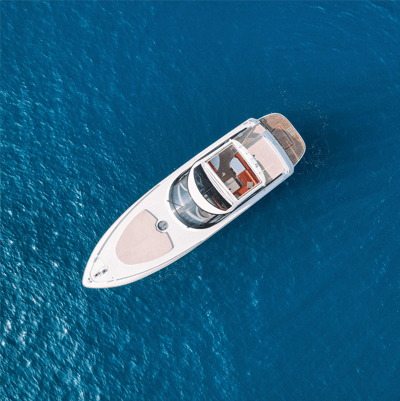 Frequently Asked Questions
Where can I book a boat rental with Bookanyboat.com?
Bookanyboat.com offers boat rentals in Dubai, Ibiza and Miami. All you need to do is enter your destination and party size and we'll help you find you the perfect boat. We have a wide variety of boats to choose from, so whether you're looking for a sailboat, luxury yacht or a small motorboat, we've got you covered. And because we work with the best boat rental companies in each destination, you can be sure that you're getting the best price possible.
How much does it cost to rent a boat in Dubai, Ibiza and Miami?
"Boat rental prices vary from one destination to another. There are several factors that contribute to boat hire price, including the boat size, boat type and season. Boat Rental Prices in Dubai Range: Small Boat Rental – AED 450 to AED 600 per hour Boat Rental – AED 600 to AED 1500 per hour Event Boat Rental – AED 1500 to AED 6000 per hour Luxury Boat Rental – AED 3000 to AED 20000 per hour Boat Rental Prices in Ibiza Range: Small Boat Rental – EUR 350 to EUR 1000 per day Boat Rental - EUR 1000 to EUR 6000 per day Luxury Boat Rental – EUR 6000 to EUR 100,000 per day Boat Rental Prices in Miami Range: Small Boat Rental – USD 100 to USD 300 per hour Boat Rental – USD 300 to USD 800 per hour Luxury Boat Rental – USD 800 to USD 5000 per hour "
Do you offer private and shared boat hire?
Yes, you can search both exclusive private and shared boat rentals in Dubai, Ibiza and Miami. There are a variety of exclusive and shared boats to choose from, so you're sure to find the perfect one for your group. Whether you're looking for a romantic getaway or a fun-filled day with friends, we have you covered. Our knowledgeable staff is always available to answer any questions you may have and help you plan the perfect boat trip. Contact us today to book any boat rental!
Do you offer boat rentals only? Can I hire other types of boats and experiences?
There are a wide range of boat rentals available on Bookanyboat.com, from small boat rentals to large boat charters. We have different boat hire options available, so you can choose the perfect boat rental for your needs. You can also hire other types of boats and experiences, such as sailboats, catamarans, speed boats, jet skis or powerboats.
Can I choose the marina where the boat starts from?
Most boat charter companies will have a base marina where their boats are docked, and this is usually where your charter will start and end. In some cases, it may be possible to choose the marina where your charter starts from, but this will depend on the boat charter company you book with and their policies. For example, in Dubai some companies may only operate out of Dubai Marina and in Ibiza, for example, San Antonio or Ibiza Old Town. If you have a specific marina in mind, it's best to check with our team before booking. Contact us today!
Can I celebrate a birthday party, engagement, or wedding on a boat?
Yes, Bookanyboat.com offers a boat rental service for various occasions. We provide services for birthday parties, romantic boat trips, including weddings, proposals, and engagements. To celebrate your party or occasion in style contact us today to learn more about our boat rental event services!